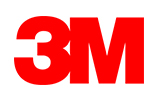 3M Electronic Specialty Markets (ESM)
As a 3M distributor, Edge Electronics can supply products from 3M's Electronic Specialty Markets division.
About 3M Electronic Specialty Markets (ESM)
Electronic Specialty Markets offers a wide variety of innovative 3M products to meet your diverse application needs within the electronics industry. Whether in technical education, research and development prototyping, pre-production engineering, factory facility maintenance, or maintenance and repair organization support, ESM has the 3M products and services you need and the name you can trust.
On time delivery of high quality products and services are key tenets of our commitment to our customers. Consistent, quality performance of ESM capabilities is reflected in the value prices offered to our customers in return for their commitment and loyalty.