Edge Electronics, Inc., based in Bohemia, New York, is a leading authorized distributor of electronic components (active, passive, and interconnect), display solutions (LCDs and related products), and MRO/industrial products.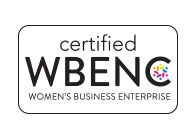 Founded in 1990, we are a certified Women's Business Enterprise (WBE) that has grown to be established while maintaining flexibility. In fact, Edge has been ranked number 30 among U.S. distributors by Purchasing.com.
Helping a Wide Range of Customers
Edge focuses on providing companies and organizations in the telecommunications/networking, military/aerospace, medical, consumer electronics, industrial, and automotive industries with the most innovative LCD solutions, electronic components, MRO/industrial products, and unmatched customer support services.
We become partners with our customers - from small design houses to some of the largest electronics manufacturers in the world - by working closely with their engineering, purchasing, and corporate departments. We utilize our experience and network of world class authorized manufacturers to come up with products and solutions that are the perfect fit for every customer's application and business model. As a result, Edge customers consistently develop the best possible products, while saving time and reducing costs.
Committed to Quality
Throughout the process, our customers have peace of mind, knowing they are partnering with a company that is 100% committed to quality (ISO 9001 certified) and personal service to every customer.
Edge Electronics is dedicated to growth through our customers' successes. With that in mind, we strive to continue to create jobs, facilitate technological advancement, and contribute to the community and economy.
A True Solution Provider
Edge Electronics is much more than a reseller - we are a valued partner to each one of our customers. We provide several specialized services like engineering support and shipping, logistics, and inventory solutions.
We are sourcing experts and can help you acquire difficult to find parts. We can also create custom products based on your specifications while handling integration. Behind each of these great services is our online system which will help you manage quotes as well as place and track your orders.
Here, There, & Everywhere
Edge Electronics currently has sales representatives in the following US states:
California
Florida
Massachusetts
New Hampshire
New Jersey
New York
Ohio
Tennessee
Texas
If your state is not listed, don't worry, we still service and ship components throughout the entire US - as well as internationally!