Although we have come a long way since 1990, we have been able to maintain our community and customer focus. We may be a growing company, but we still aim to serve customers of all shapes and sizes with the same unmatched customer support and attention.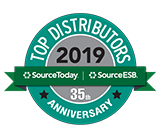 Edge is proud to be a certified Women's Business Enterprise (WBE) - recognized by well-known industry resources including Purchasing.com (Top 30 U.S. Distributors) and Source Today (2017 Top 50 Electronics Distributors).
Our Quality Policy
We are committed to meeting and exceeding customer expectations and requirements - on every order, project, and deadline. It is our quality objective to meet and improve on our customer satisfaction goals, as well as control nonconformities in the process to the best of our ability. We continue to raise our standards and are continually improving because of that.
Let Us Do the Work for You
At Edge, we pride ourselves on being accessible to our customers. Unlike other, larger, corporate operations in the electronic component, display, and related industries, as we continue to grow as a company, we continue to work closely with each customer to ensure maximum satisfaction with every project. Our number one quality goal has always been customer satisfaction, and we are always coming up with new ways to provide the best customer service possible.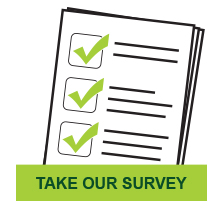 Exceeding Customer Expectations
Here at Edge, we aim to control all internal and external nonconformities affecting the status of an order or project, to the best of our ability, creating the best possible customer experience.
When it comes to external factors, less than 1.6 out of 100 line items shipped from Edge are returned or report failure - these things sometimes happen and are out of our control. As for the factors in our control, we boast an extremely low percentage, 0.25% to be exact, of line items returned due to an internal error on Edge's part. That's less than 1 out of every 250 line items!
As you can see, we put the right amount of time and attention into every single order to ensure maximum customer satisfaction. During reviews, we tighten our target numbers so that we can improve year after year.
We want to make sure that we are doing everything we can to fulfill our customers' requirements - according to our customers! Please fill out the Edge Electronics Customer Satisfaction Survey to let us know how we are doing. Our survey results are consistently between 99-100%. We look forward to working with you!