We supply volatile SRAM based and non-volatile flash-based field-programmable gate array (FPGA) technology as well as IP and reference designs, support software, and related custom solutions by GOWIN Semiconductor.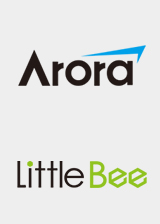 Edge Electronics is one of the exclusive distributors of GOWIN Semiconductor's Arora series - a volatile, mid-density FPGA solution. The Arora family includes the the industry's first FGPAs with embedded SRAM.
For non-volatile, flash-based FPGA solutions, we supply GOWIN Semiconductor's LittleBee series. The LittleBee series is home to two thin, non-volatile, low power, families of FPGA technology.
If you are in the market for an FPGA, we also offer a variety of memory and power solutions that may be the final piece to your latest design! Feel free to contact us for engineering support and compatibility questions.