Already know about Edge's partnership with Grainger? Build quotes using your contract prices and place orders on over 1.7 million SKUs on our separate MRO & Industrial product purchasing portal: buy.edgeelectronics.com
Edge Electronics is in the Grainger Distributor Alliance Program
This means that along with our technology offering, we can now supply you with over 1.7 million different industrial products and MRO supplies. Combined, you can now source millions of products from one certified Women's Business Enterprise (WBE).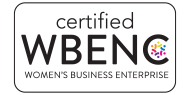 We are certified as a woman owned small business by New York State (NYS), New York City (NYC), Port Authority of New York & New Jersey (PATH NY/NJ), as well as the Women's Business Enterprise National Council (WBENC). We are open to achieving new certifications, if required.
Government agencies will be able to meet and exceed MWBE goals by getting the same price and terms that are specified on the:
New York State General Industrial Supplies contract - PC62993
Grainger Educational and Institutional Cooperative Purchasing (E&I) contract
Our WBE Certifications & Vendor Codes: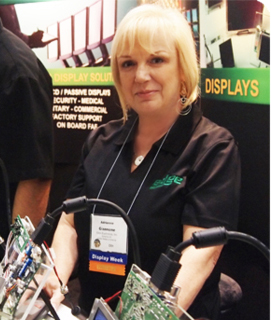 New York State (NYS)
SFS - 1100084404
New York City (NYC)
Vendor # - VS00011575
MWBE Certification - MWCERT2013-40
Port Authority of New York and New Jersey (PATH NY/NJ)
WBE Certification #: 32483
Women's Business Enterprise National Council (WBENC)
WBENC National Certification # - 242173
DUNS - 62-020-0956
Cage Code - #076Z9
Primary NAICS - 423690, 423840
Benefits
If your agency/company is eligible to buy off of the NYS contract for industrial supplies and products (PC62993), or the Educational and Institutional Cooperative Purchasing (E&I) contract you can count on the following benefits (all from a WBE):
Huge selection (over 1.7 million items!)
No order limits (no minimum or maximum)
Competitive pricing
Pre-paid freight
Dedicated account rep from an established local business (proud to be in business since 1990!)
Easy, flexible procurement
Local stock on most items
The Easiest Way to Order - Online via Edge's Contract Portal!
Build your own quote using contract prices & send order over the web
Step 1 - Email gov@edgeelectronics.com with your location and agency/department details and ask us to set you up with an account
Step 2 - We will email you back with login credentials and instructions
Step 3 - Login to buy.edgeelectronics.com
Step 4 - Click on the Grainger logo
Step 5 - Shop using a similar experience to Grainger.com to fill your cart with your items at contract prices to build your own quote!
Step 6 - Checkout via Edge's Contract Portal
Credit cards or POs are accepted.
The Second Easiest Way
Step 1 - Find your item on Grainger.com
Step 2 - Contact us with the Grainger Item # and Quantity you are looking for (please specify which agency or company you are from)
Step 3 - We'll give you a quote (in line with any pre-determined contract pricing)
Step 4 - Let us know if you approve the quote by sending an order, an email, or over the phone
Step 5 - We'll ship your products from a local distribution center, minimizing time in transit (let us know if you'd rather pick up at a Grainger Branch)
Step 6 - You will be invoiced from Edge Electronics, Inc. (a certified WBE)
Other Ordering Options
Send us your bid form, and we'll fill it out and get back to you ASAP
We can work with you on large procurements
As a WBE, we're flexible. Set up a meeting with us to determine how we can best serve you
FAQ
Will I still work with the Grainger seller that has been servicing my account for my purchases through Edge?
YES! We work hand in hand with the Grainger sellers and team. Edge is partnering with Grainger to provide you with an MWBE solution so you can leverage Grainger's advantages with the service and support of a local WBE.
How does Edge's pricing compare to Grainger direct?
The price is the same if you are able to buy off of the NYS OGS Contract PC67235 or the SUNY MRO E&I Contract. We know nobody wants to pay more than they already are. If you notice any discrepancy, please let us know and we will look into it.
What if I am not authorized for the NYS OGS Contract or the SUNY MRO Contract?
If you are not an authorized user of these contracts, but are still looking for Edge to help you meet your MWBE goals, we cannot guarantee that pricing will be the same, but should still talk and see if we can work something out.
How does shipping work?
Shipping is included in contract pricing. Your items will be shipped from a local Grainger distribution center, and should arrive within a day or two for ASAP orders, unless we inform you otherwise.
Can I pick the products up at my local branch?
Absolutely, just let us know.
Can I schedule my order to be delivered at a later date?
Yes.
Can I buy from Edge Electronics, Inc. through Grainger.com?
Yes, but we think you would rather purchase through Edge Electronics' contract portal which has a very similar shopping experience.
If you insist on using Grainger.com, we have to set you up and you have to make sure to log in under the account we specify. Using this method, you cannot enter your credit card information online. You must purchase using terms, and separately give us your credit card information. Please reach out to us to let us know you are interested, and we will walk you through it.
Does Edge have an online store?
Yes!
What types of payments do you accept?
We prefer to work on terms, but we accept Credit cards and PCards. If you would like to pay by another method, please let us know and we'll look into it for you.
Let us know how we can help you exceed your MWBE goals.
Email: edge@edgeelectronics.com or fill out our web form.