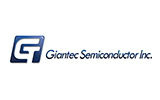 Giantec Semiconductor, Inc
As a Giantec distributor, we supply their full line of semiconductor products including EEPROM and MCU/Smart Cards.
About Giantec Semiconductor, Inc.
Giantec Semiconductor Inc. is a fabless company spun off from ISSI (Integrated Silicon Solution, Inc.). Giantec has research and development, manufacturing, marketing, and sales teams located in Shanghai, China, plus sales branches in the USA, Taiwan, Hong Kong, and China. We aim not only to be a provider of EEPROM, MCU, VCM Driver, and OPA, but also a worldwide leading chip solution provider. We have a professional management team with over twenty years of experience in the semiconductor industry and an IC designing expert team with over ten years of experience in digital and analog designing.
Giantec has four product lines, EEPROM, MCU/Smart Card, VCU Driver, and OPA. Our products are sold worldwide, with the majority of our clients being from the USA, Europe, Japan, Korea, Taiwan, India, etc..
Giantec Semiconductor Inc. is focusing on innovative, vigorous and sustainable industries like electronics, networking, telecommunication, home electronic applications, computers, smart energy meters, medical, automotive, and transportation. We are strict in developing and manufacturing our products in terms of international standards and provide quality products for customers all over the world.