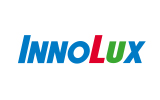 Innolux Corporation
As an Innolux distributor, Edge can provide you with their full range of TFT LCD panel modules and touch panels.
About Innolux Corporation
"Originally established in 2003 and publicly listed in 2006. The company merged with Chi Mei Optoelectronics and Toppoly Optoelectronics in March 2010, in what was the largest merger in the flat panel display industry. Chimei Innolux Corporation was the successor company, and it initially preserved the Chimei name. In order to differentiate itself from the ChiMei brand, the company was renamed "Innolux Corporation" in December 2012...
As a supplier of TFT-LCD panels, Innolux Corporation has contributed greatly to enhancing the quality and product performance through its innovations in technology and production processes. Innolux is committed to enhancing life's visual pleasures and to developing aesthetically designed display products."
Manufacturer: Innolux Corporation
Manufacturer: Innolux Corporation
Manufacturer: Innolux Corporation
Manufacturer: Innolux Corporation
Manufacturer: Innolux Corporation