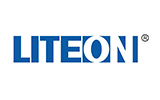 Lite-On
Lite-On Inc. is one of the most trusted names in the world of LEDs. As a Lite-On distributor, Edge supplies a wide variety of LED and optoelectronic products including: LED Lamps, LED Displays (seven-segment and dot matrix), infrared LEDs and photodetectors, photointerrupters (opto switches) and photocouplers (optocouplers).
About Lite-On
Lite-On started producing LED products in 1975 and has steadily grown into one of the world's largest optoelectronic component manufacturers by providing customers with both visible and infrared product solutions. High volume capacities for commodity items and application specific products, combined with strong R&D and vertical integration, have proven to be key distinguishing factors in Lite-On's success. Our broad product line continues to expand to meet the requirements of emerging markets and new applications.
Our mission is to be the "best-in-class" provider of optoelectronic products by serving our internal and external customers with integrity to business principles, through continued innovation of our business processes, and in relentless pursuit of excellence.