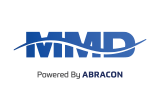 MMD Monitor/Quartztek
As an MMD Monitor/Quartztek distributor, we supply MMD's full line of frequency control products, including crystals, oscillators, OneClock, VCXO, TCXO, OCXO, programmable oscillators, ceramic resonators, and military/space/hiRel.
MMD Monitor/Quartztek is a part of ILSI America.
About MMD Monitor/Quartztek
MMD Monitor/Quartztek was founded in 1994 as a full-service stocking manufacturer of frequency control devices. Since then, MMD has developed into a service oriented technology company, driven by a knowledgeable management team and a dedicated staff committed to complete customer satisfaction.
Headquartered in Reno, Nevada and remote locations in Southern California. MMD Monitor/Quartztek quickly established a reputation for service in the high volume, low cost segment of the frequency control industry. In 2002, MMD's acquisition of Monitor Products and Quartztek, strengthened its position in the high stability, high performance oscillator arena, as well as in the military marketplace. Monitor Products had been a QPL qualified technology leader in the high stability segment of the frequency control market, manufacturing custom TCXOs and high accuracy OCXOs.
Monitor Products was also (QPL) qualified to MIL-PRF-55310. Monitor Products' expertise in the industry goes back 75 years.
MMD Monitor/Quartztek offers complete research and development capabilities, state-of-the-art test equipment, quick-turn manufacturing, and full warehousing (including bonded stock facilities).
MMD Monitor/Quartztek' offshore ISO9000 manufacturing operations share manufacturing expertise, advanced technology, capital investments, and overall cost benefits obtained by contracted production. Such a system enables MMD to react quickly and to offer the most competitive prices when faced with short lead times having either low or high volume requirements. MMD continues to provide unequaled quality control, on-time delivery, and first-rate customer service.
MMD's products are known worldwide for their exceptional quality and competitive prices. MMD would like to earn your business and be your preferred supplier of frequency control devices.