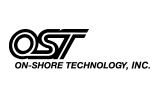 On-Shore Technology (OST)
As an On-Shore Technology (OST) distributor, we supply OST's full line of interconnect and terminal block products.
About On-Shore Technology
On-Shore Technology, Inc. (OST) founded in 1988, headquartered in Tempe, Arizona, is a leading international supplier of interconnect products to the computer, automotive, and telecommunications industries.
OST offers customers a variety of over six thousand products. The most popular of these include miniature terminal blocks, sockets, custom cables, PGA's, and other interconnect products.
Manufacturer: On-Shore Technology (OST)
$1.35
Manufacturer: On-Shore Technology (OST)
Manufacturer: On-Shore Technology (OST)