»
»
»
»
MT47H32M16NF-25E IT:H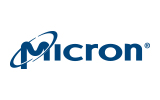 MT47H32M16NF-25E IT:H
32MX16 DDR2 SDRAM IND TEMP GREEN FBGA 1.8V U87B
Manufacturer: Micron Technology, Inc.
MT47H32M16NF-25E IT:H comes in BULK
The TAPE & REEL version can be found here: MT47H32M16NF-25E IT:H TR
The MT47H32M16NF-25E IT:H is a DDR2 SDRAM that uses high functioning double data rate architecture to operate at an extremely high speed. DDR2 SDRAMs by Micron all come with a self-refresh mode as well as a built-in power-save and power-down mode. This model has especially effective READ and WRITE command options and offers programmable READ or WRITE burst options of eight or four locations.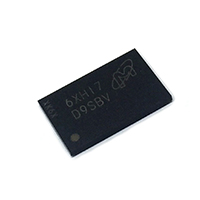 Availability
Availability
Available stock
217

?

More in reserve stock

We may have stock in reserve for a project. Ask us, And we'll see if we can make it available for you.

No

?

Standard lead time

Lead times are subject to change. Contact us for a current estimated lead time for backorders.

Contact Us
Your Price

| | |
| --- | --- |
| Your Price | $3.80 each |
Product Attributes

| | |
| --- | --- |
| Technology | DDR2 SDRAM |
| Density | 512Mb |
| Depth | 32Mb |
| Width | x16 |
| Voltage | 1.8V |
| Package | FBGA |
| Pin Count | 84-ball |
| Clock Rate | 400 MHz |
| Data Rate | DDR2-800 |
| Cycle Time | 2.5ns |
| Operating Temp (C) | -40 to +95 |
| CL | CL = 5 |