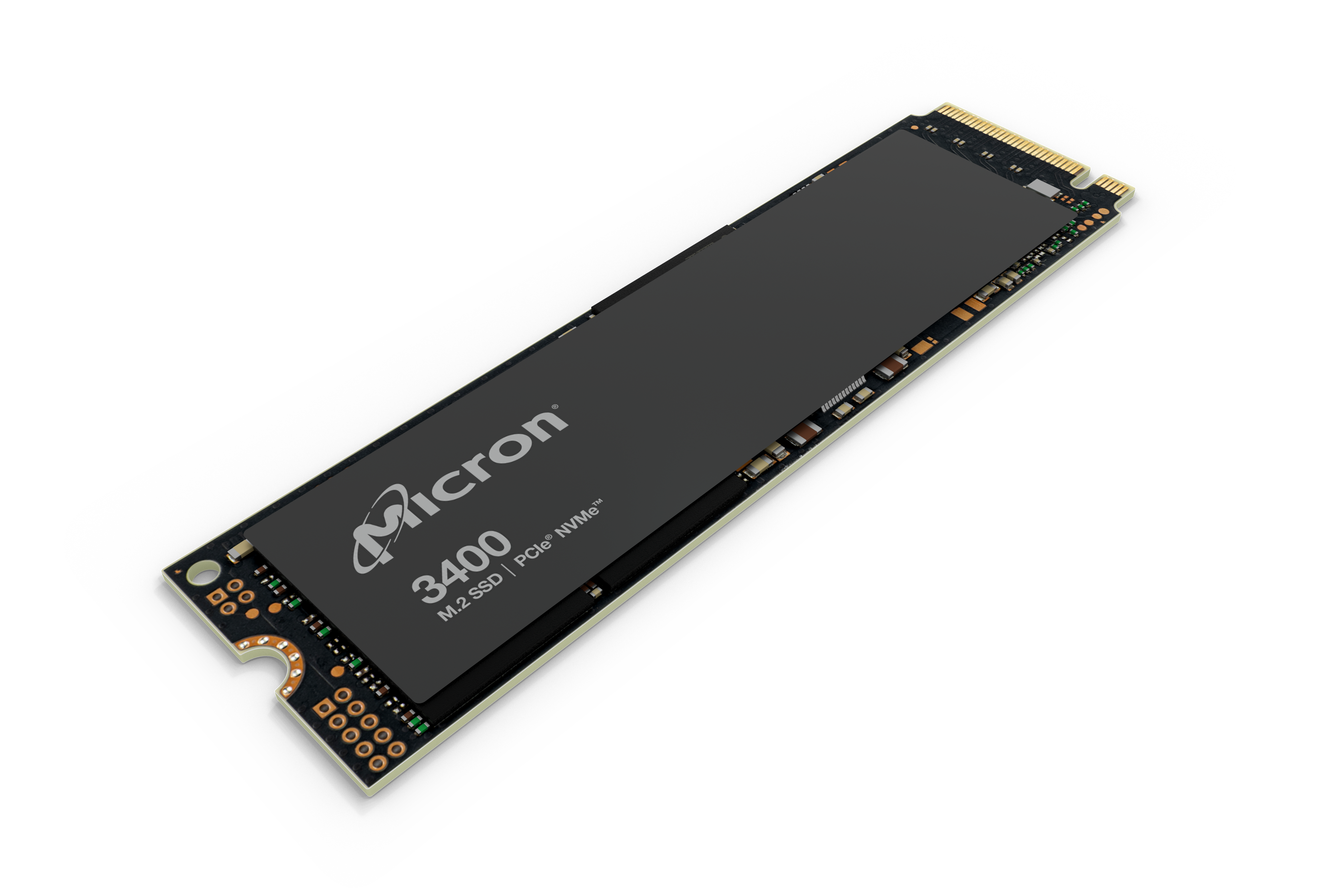 Introducing the Micron 3400 SSD with NVMe. With the capacity to manage workstation, gaming, and corporate PC applications, the Micron 3400 series of solid state drives combine the performance of industry-leading 176-layer NAD and PCIe Gen4, while consuming minimal power.
The Micron 3400 Series is available in the 22mm x 80mm M.2 form factor, and comes in several capacities ranging from 512GB to 2TB. Be sure to take a look at the parts below to see the available specifications and contact us to speak with our Micron FAE or a sales expert for personal assistance selecting the best drive to meet your read-write requirements.
Not sure if the 3400 is the right fit, or looking for a SATA SSD? Edge Electronics is an authorized distributor of storage solutions by Micron. Visit our Micron SSD Guide for an overview of all the currently available Micron SSD series.

Features & Benefits:
Built for the most data-intensive applications
Available in capacities up to 2TB
Provides high-capacity storage for professional applications like 3D rendering, computer-aided design, and animation
Power efficiency for all-day computing
Offers 25% lower idle power than previous generation solid state drives with NVMe
Listed on the Intel Modern Standby Partner Portal Platform Component List and meets open labs' SSD test requirements of Intel's Project Athena
Series Part Numbers:
3400 With NVMe - M.2 Form Factor
Ready to talk SSD solutions?