Digital View Unveils Android Bluetooth Application Solution for LCD Controllers
This week, Digital View will be unveiling its new Android Bluetooth application that allows users to control Digital View LCD controllers directly from their smart phones! Some examples of controllable options through the app are device power (on/off), brightness, and input selection. The app is customizable and brandable.
Check out Digital View in Booth 514 at the Los Angeles Convention Center May 22-24 during SID Display Week!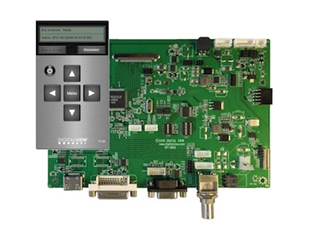 Edge Electronics is an authorized distributor of Digital Views solutions. We are LCD solutions experts that can help you determine the best controller or accessory for your specific application.
See you at the show! We will be exhibiting our LCD solutions in booth 415.