Edge Raises Money for Breast Cancer Education and Awareness Programs Through the HBCAC
Check out the Edge press release
We would like to thank the guests, sponsors, and volunteers that attended our 14th Annual Charity Golf Outing.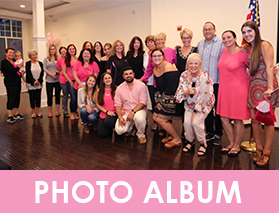 All proceeds from the event were donated to the Huntington Breast Cancer Action Coalition (HBCAC) and Prevention is the Cure to help with their mission of the eradication of breast cancer through education and awareness.
We would like to say thank you again to all of our event sponsors - this event would not be possible without all of you!
2018 Sponsors
AMT (Flag)
Applied Concepts, Inc. (Entertainment)
Aurora Group (Tee sign)
Axiom Software (Tee sign)
B.H. Aircraft Company (Closest to the pin challenge)
CFE-Macinnis, LLC (Tee sign x2)
Charles G Eichinger & Associates PC (Flag)
Converged Technology (Flag)
Digital View (Cocktail hour)
Elite Elevator (Longest drive challenge)
Hinck Electrical Contractor, Inc. (Cocktail hour)
ISLI America (Flag)
JDI America Inc. (Flag)
Liberty Moving and Storage Co., Inc. (Flag)
Marsicovetere & Colavecchio & Co., LLC (Lunch, banner)
Michelina Grame (Tee sign)
Millennium Alliance Group (Closest to the pin challenge)
People's United Bank (Lunch, banner)
Quadrangle Products (Closest to the pin challenge)
Roadwy Tire (Tee sign)
Win-Cor (Tee sign)