Edge Electronics Receives 2019 Tianma Distributor of the Year Award
Edge Electronics is proud to be the recipient of the 2019 Tianma Distributor of the Year Award.
Tianma continues to be an industry leader in the manufacturing of display technologies for the medical, industrial, and automotive industries. Their LCDs are produced in multiple state-of-the-art facilities and distributed worldwide.

As a leading authorized distributor of Tianma panels for over 18 years, Edge has leveraged their top-of-the-line LCD panel offerings into complete, custom LCD solutions. By creating a program that provides easy, simple solutions that meet specific application needs, Edge has set itself apart from other TMA distributor partners.
Working closely with Tianma, Edge has successfully grown and adapted to the constantly changing LCD market by providing creative solutions and continuing to seek out new customers in the medical, industrial, and military fields.
This is Edge Electronics' first time winning this prestigious award and we look forward to exceeding both Tianma's and our customers' standards in the new year.
Check out the Edge press release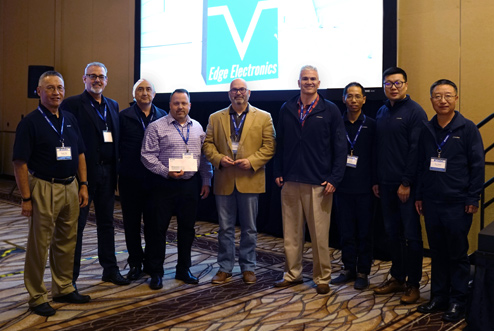 Reach out to experience our award-winning service with your next project.