FLEXXON WORM (Write-Once-Read-Many) Product Launch
FLEXXON's newest innovation, the WORM (Write-One-Read-Many) SD/MicroSD card, is an affordable, high performance memory solution like nothing else available on the market today.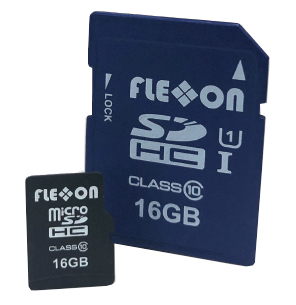 It's simple. There are two legal functions on one of these cards - write new file or create new directory. Users cannot change existing data, overwrite data, rename files or directories, delete files or directories, or format the disk. Read-only access, without fear of overwriting or deleting important files, is easily granted to those who need it.
It is tamper-proof and extremely secure in order to provide unmatched data protection. The built-in time and date authentication feature allows for quick access and extra reliability for stored data. When illegal activity is detected, the card automatically secures itself by entering write-only mode until it is restarted or ejected and re-inserted.
All of these security features make the WORM SD/MicroSD an ideal memory card for the financial industry, law enforcement, data logging, and any application involving surveillance and recording devices or confidential documents.
All WORM SD/MicroSD cards are manufactured with the best components and undergo testing to ensure they are of Flexxon's standards.
Features & Benefits:
Unalterable data storage
Default Write-Once-Read-Many card mode (no software trigger required to activate WORM)
100 years of data storage
Power loss protection
Auto read refresh management
Read disturbance management
Smart function
As an authorized Flexxon, distributor Edge can supply you with their extensive selection of industrial NAND flash storage products and other memory solutions. Contact us to learn more about the different memory products we offer and how we can enhance your latest project.
Check out the FLEXXON WORM SD/MicroSD product release for more information.