»
»
»
»
MTFDHAL3T8TCT-1AR1ZABYY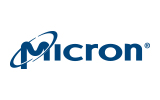 MTFDHAL3T8TCT-1AR1ZABYY
9200 3.8TB 2.5in SSD B0KB
Manufacturer: Micron Technology, Inc.
The MTFDHAL3T8TCT-1AR1ZABYY is a part of the 9200 series of NVMe SSDs. It is a PRO model with a density of 3.84TB.
It also uses the Micron Flex Capacity feature which allows you to change the capacity of the drive, making it an ideal fit for a number of applications, including large data centers and cloud-based solutions.
Read more about Micron's 9200 NVMe Series to learn which device best fits your high-volume storage needs.
Reach out to us for product stock info and with any additional questions.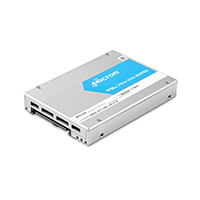 Availability
Availability
Available stock
0

?

More in reserve stock

We may have stock in reserve for a project. Ask us, And we'll see if we can make it available for you.

No

?

Standard lead time

Lead times are subject to change. Contact us for a current estimated lead time for backorders.

Contact Us
Your Price

| | |
| --- | --- |
| Your Price | $1,292.84 each |
Product Attributes

| | |
| --- | --- |
| Form Factor | U.2 |
| Capacity | 3.84TB |
| Interface | NVMe |
| Voltage | 3.3V |
| Series | 9200 PRO |
| READ Performance | 800K IOPS |