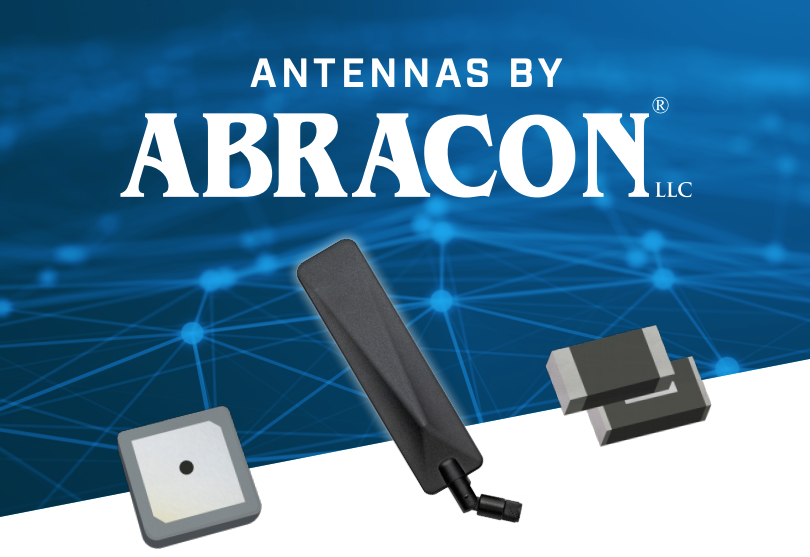 If you have an IoT project going on, take a look at Abracon because they have something for every wireless technology. Abracon offers antennas for a variety of wireless bands including cellular, GNSS, WiFi, Bluetooth/BLE, LPWA/LoRa, and satellite communications. They are available in different package types and sizes including chip, active and passive patch and external antennas. Abracon antennas are competitively priced, and their diverse product portfolio offers a wide range of solutions focused on many different industrial and commercial markets.
The most common and widely used antenna types manufactured by Abracon include chip, patch, FPC/board, whip/blade, puck, dome, RFID tags, and NFC.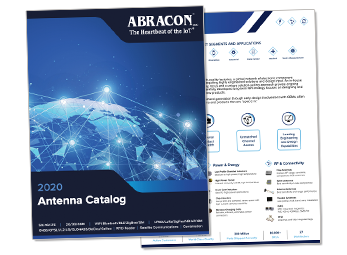 Download the Abracon antenna catalog.
Abracon covers all standard wireless bands including:
5G / Cellular 4G / LTE
Cellular 2G / 3G / GSM
Wi-Fi / WLAN
ZigBee / Bluetooth / BLE
LPWA / LoRa / SigFox / NB-IoT
ISM
GPS / GLONASS / BeiDou / Galileo
RFID
Satellite communications
UWB
Click here to filter by type on Abracon's website.
Antenna Size & Performance
| ANTENNA TYPE | SIZE | COST | RANGE/SENSITIVITY | COMMENTS |
| --- | --- | --- | --- | --- |
| Embedded PCB | Large | Best | Worst | Ground plane dependant, PCB layout/fab. dependant, requires RF expertise |
| Chip | Smallest | Good | Good | Best size, performance tradeoff, solder only |
| Patch | Small | Good | Good | Good performance, pin/soler |
| Flexible | Small | Good | Good | Very thin profile, comes with a cable & a connector |
| External | Largest | Highest | Best | Best gain & sensitivity, requires connector |
Wireless connectivity antennas are classified by different ranges and applications.
LAN/PAN antennas are short range antennas that good for mobile devices and applications that do not require extended battery life. Examples of applications are security systems, instrumentation, vehicle radar, motion detection, and more.
LPWAN, long range antennas are ideal for lower power, longer batter life useage applications including medical, remote monitoring, control infrastructure, metering, positioning tracking, and more.
Cellular use antennas are another type of wireless long range product that can handle high data rates and broader coverage. These types of antennas are frequently used for mobile devices, emergency communications, industrial automation, unmanned aerial systems (UAS), and the like.
A large selection of wired connectivity products (RJ45 with integrated magnetics NPIs and chip LAN transformers) with and without LEDS, light pipes, and other enhancements are also available.
Besides manufacturing high quality product, Abracon also offers a few antenna-related optimization services including chip antenna consulting, patch antenna tuning, customized solutions, design review, and advanced technical support.
Interested in speaking to an expert about Abracon antennas?