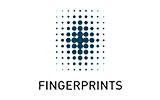 FPC-BM1020-3C-CM02
BM1020 Waterproof Version
Manufacturer: FingerPrint Cards AB
FPC-BM Biometric Modules by Fingerprint Cards AB are standalone fingerprint solutions that include an FPC sensor, biometric sensor, and on-board template storage. These are complete, easy to install, ready to use solutions ' the software is even preloaded.
Features & Benefits:
Embedded system
Easy integration
Quick to market
Electrical & command interfaces retro-compatible with FPC-AM3
Download & upload templates
Contact Edge Electronics today to request an engineering sample and discuss your specific project requirements.
Availability
Availability
Available stock
0

?

More in reserve stock

We may have stock in reserve for a project. Ask us, And we'll see if we can make it available for you.

No

?

Standard lead time

Lead times are subject to change. Contact us for a current estimated lead time for backorders.

Contact Us