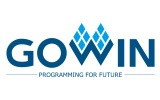 DK-START-GW2A18
Development Board
Manufacturer: GOWIN Semiconductor
GOWIN Semiconductor's DK-START-GW2A18 development board is the perfect candidate for high-speed data storage, communication testing, FPGA function evaluation, software debugging, learning, and hardware reliability verification.
The DK-START-GW2A18's high-performance DSP resources, LVDS interface and BSRAM memory resources, make this GW2A series of FPGAs ideal for a number of low-cost, high-speed applications. It is equipped with two Gigabit Ethernet interfaces, and LVDS interface, SD card holder, and GPIO interface.
The board also includes an external flash chip, slide switch, push button switch, external clock, and more.
Questions? Contact Edge today. We'll get you in touch with our knowledgeable FAE to discuss your FPGA needs.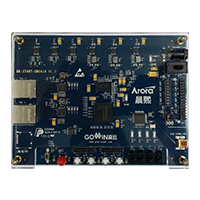 Availability
Availability
Available stock
0

?

More in reserve stock

We may have stock in reserve for a project. Ask us, And we'll see if we can make it available for you.

No

?

Standard lead time

Lead times are subject to change. Contact us for a current estimated lead time for backorders.

Contact Us