GOWIN Semiconductor's Arora FPGAs are the first embedded SRAM devices in the industry, making them one of the best-in-class performance cost ratio FPGA technology options available. Arora devices are lower power, higher performing, and better optimized for co-processing to offload main processors. The embedded SRAM frees up additional function, and gives users more useable I/O.
The Arora family includes two series of FPGAs - the GW2A and the GW2AR. The GW2A series comes in a range of mid-density options and is ideal for communication and display technology applications.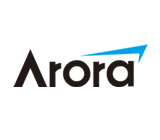 Arora Features & Benefits:
Lower power consumption
Multiple high speed I/O standards
High performance DSP
Supports multiple ports and modes
For spec sheets, dev kits, design examples, and more, please contact us.