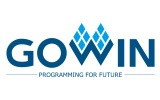 DK-START-GW1N4
Development Board
Manufacturer: GOWIN Semiconductor
GOWIN Semiconductor's DK-START-GW1N4 development board operates with GOWIN's LittleBee family of non-volatile FPGA devices.
GOWIN development boards like the DK-START-GW1N4 help users to quickly and easily learn the ins and outs of their low cost, low-power, highly secure, instant start FPGAs.
The board includes a hardware evaluation and test platform as well as a slide switch, key switch, clock, LED, and additional features that developers will be sure to take advantage of.
The DK-START-GW1N4 also includes two GPIO ports, two LVDS ports, many GPIO resources and can be used as the main board to design multiple types of systems when combined with additional boards.
Questions? Contact Edge today. We'll get you in touch with our knowledgeable FAE to discuss your FPGA needs.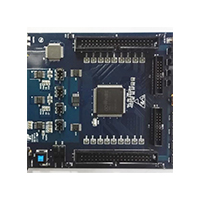 Availability
Availability
Available stock
0

?

More in reserve stock

We may have stock in reserve for a project. Ask us, And we'll see if we can make it available for you.

No

?

Standard lead time

Lead times are subject to change. Contact us for a current estimated lead time for backorders.

Contact Us
Your Price

| | |
| --- | --- |
| Your Price | $105.00 each |