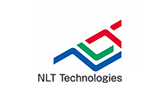 NL192108AC13-02D
11.6" FHD SFT, eDP Interface COO: Japan
Manufacturer: NLT Technologies, Ltd
An 11.6" full HD (FHD) LCD panel with an eDP (embedded DisplayPort) interface.
Features:
∙ Ultra-wide, symmetrical viewing angle (Super Fine TFT [SFT])
∙ High contrast
∙ Wide color gamut
∙ Wide temperature range
∙ eDP interface
∙ LED backlight built in LED driver
One of our most popular Complete LCD Solutions, the EDQKN116FH2DHR101, is a quick kit centered around this LCD that includes a suggested controller board, cables, and more.
Talk to us about including the NL192108AC13-02D in a custom solution tailored to your project specifications.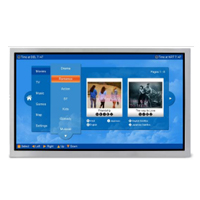 Availability
Availability
Available stock
0

?

More in reserve stock

We may have stock in reserve for a project. Ask us, And we'll see if we can make it available for you.

Yes

?

Standard lead time

Lead times are subject to change. Contact us for a current estimated lead time for backorders.

Contact Us
Your Price

| | |
| --- | --- |
| Your Price | $512.31 each |
Product Attributes

| | |
| --- | --- |
| Size (Inches) | 11.6 |
| Resolution | FHD |
| Resolution (Pixels) | 1920 x 1080 |
| Brightness (NITS) | 450 |
| Contrast Ratio | 1000 |
| Viewing Angle | 88/88 88/88 |
| Operating Temp (C) | -20 to +70 |