The 9200 NVMe Series: The Latest and Greatest in Solid State Drives from Micron
Today, revolutionary storage solutions are in high demand. More complex workloads require lots of data, but in smaller or the same size spaces. Memory manufactures are faced with the challenge of providing customers with larger amounts of fast and efficient storage solutions, with no extra space.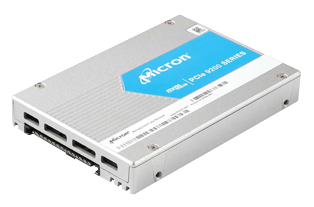 Micron's newest claim to fame, the powerful 9200 series of NVMe solid state drives (SSDs), is redefining high volume storage. NVMe technology is ideal for enterprise and data centers, as well as cloud-based storage and demanding analytic applications.
These SSDs were designed to offer the most speed and efficiency (using NVMe technology), while remaining cost efficient. The 9200 models are a working combination of NVMe technology and 3D NAND storage - bringing you a reliable, high-density memory solution capable of faster data analysis
Benefits:
Fastest SSD interface for quicker applications
Capacities from 1.6TB up to 11TB
Data path and power-loss protection
Read operations up to 800K
Series Part Numbers:
Download the Micron 9200 Product Brief
Learn more, check out Micron's 9200 overview here.
Get in touch with Edge to discuss which 9200 SSD best meets your requirements.
Looking for a SATA storage solution upgrade? Learn about the Micron 5200 Series.