»
»
»
»
MTFDDAV960TBY-1AR16ABYY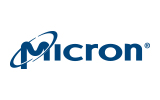 MTFDDAV960TBY-1AR16ABYY
5100 960GB M.2 SSD
Manufacturer: Micron Technology, Inc.
The MTFDDAV960TBY-1AR16ABYY is a 5100 series SATA solid state drive by Micron. It is an ECO model with a density of 960GB and can be used for common applications like big data, database management, content delivery, and more.
Read about the upgrade to the 5100, the 5200 series, and learn which device best fits your high-volume storage needs.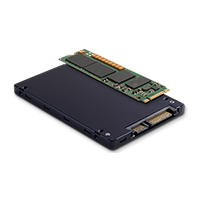 Availability
Availability
Available stock
0

?

More in reserve stock

We may have stock in reserve for a project. Ask us, And we'll see if we can make it available for you.

No

?

Standard lead time

Lead times are subject to change. Contact us for a current estimated lead time for backorders.

Contact Us
Your Price

| | |
| --- | --- |
| Your Price | $420.86 each |
Product Attributes

| | |
| --- | --- |
| Form Factor | M.2 |
| Capacity | 960GB |
| Interface | SATA |
| Voltage | 3.3V |
| Operating Temp (C) | 0 to +70 |
| Series | 5100 |
| READ Performance | 540 MB/s |
| WRITE Performance | 520 MB/s |