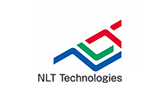 NL192108AC18-02D
15.6" FHD, LVDS interface, Built in LED Driver, 1000:1 CR Ultra-Wide Viewing Angle (SFT)
Manufacturer: NLT Technologies, Ltd
One of Edge's best-selling panels, the NL192108AC18-02D is a wide-aspect ratio 15.6" full HD (FHD) industrial grade LCD that was designed specifically with medical, military, in-flight-entertainment (IFE), and aviation related applications in mind. The dual port LVDS display features SFT ultra-wide viewing technology and includes an integrated LED driver board and LED backlights.
The NL192108AC18-02D belongs to a series of wide-aspect ratio full HD industrial TFT displays that boast a long lifespan and guaranteed long-term availability. Similar panels with LVDS interface are available in 18.5" and 12.1" models, while eDP (embedded DisplayPort) interface options are available in 18.5", 15.6" and 11.6" sizes.
Features:
∙ Ultra-wide, symmetrical viewing angle (Super Fine TFT [SFT])
∙ High contrast
∙ Wide color gamut
∙ Wide temperature range
∙ LVDS interface
∙ 8-bit digital signals for data of RGB
∙ Narrow frame
∙ LED backlight built in LED driver
Talk to us about including the NL192108AC18-02D in one of our Custom LCD Solutions which could include an LCD controller board, single board computer (SBC), custom cables, a dimmable LED driver, a touch screen integration, or a number of other related products or enhancements.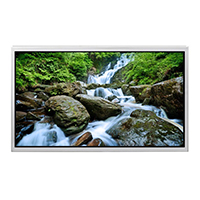 Availability
Availability
Available stock
0

?

More in reserve stock

We may have stock in reserve for a project. Ask us, And we'll see if we can make it available for you.

Yes

?

Standard lead time

Lead times are subject to change. Contact us for a current estimated lead time for backorders.

Contact Us
Quantity Discount
Online Price
1 - 2
$265.00
2 - 9
$238.50
10+
Contact Us
Your Price

| | |
| --- | --- |
| Your Price | $265.00 each |
Product Attributes

| | |
| --- | --- |
| Size (Inches) | 15.6 |
| Resolution | FHD |
| Resolution (Pixels) | 1920 x 1080 |
| Brightness (NITS) | 400 |
| Contrast Ratio | 750 |
| Viewing Angle | 88/88 88/88 |
| Operating Temp (C) | -20 to +70 |