»
»
»
»
MTFDHBE6T4TDG-1AW1ZABYY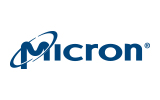 MTFDHBE6T4TDG-1AW1ZABYY
7300 6400GB 2.5in SSD
Manufacturer: Micron Technology, Inc.
The Micron 7300 series SSDs comes in two models, PRO or MAX. The MTFDHBE6T4TDG-1AW1ZABYY is one of the 7300 MAX drives, meaning that it is optimized for mixed-use applications and yields 3 drive writes per day (DWPD). This particular SSD is a U.2 form factor and has a capacity of 6.4TB.

Features:
∙ Cost efficient high performance and capacity
∙ Lower power, 96-layer 3D-NAND
∙ Read up to 3.0 GB per second
∙ Write up to 1.8GB per second
∙ Dual port, FW activate without rest, NVME-MI
∙ Micron's standard enterprise SSD warranty
Questions? Want to request a sample? Contact us today and we'll get you in touch with our Micron FAE.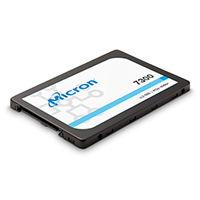 Availability
Availability
Available stock
0

?

More in reserve stock

We may have stock in reserve for a project. Ask us, And we'll see if we can make it available for you.

No

?

Standard lead time

Lead times are subject to change. Contact us for a current estimated lead time for backorders.

Contact Us
Product Attributes

| | |
| --- | --- |
| Form Factor | U.2 |
| Capacity | 6.4TB |
| Interface | NVMe |
| Operating Temp (C) | 0 to +70 |
| Series | 7300 MAX |