As an authorized Z-Wave distributor we are here to help you start designing Z-Wave components into your end product. The first step is to buy a Development Kit. Devkits come with everything you need including hardware and software.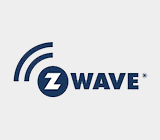 For First Time Developers
To get started, first time smart home automation developers will need to order a Base Kit (embedded design or gateway/controller design) and sign the following agreements.
Z-Wave Development Kit Agreement
Z-Wave Mutual Non-Disclosure Agreement (NDA)
Please contact us to review and sign these agreements.
With these, you will gain access to Z-Wave support and technical documentation as well as various other resources. Remember, all licensees of the Z-Wave development kit are entitled to free online support and are eligible to attend any of the free Z-Wave technical training events held around the globe.
What's Included?
Sample embedded and PC applications for quick application prototyping
Z-Wave protocol sniffer tools for analyzing and resolving issues
RF Z-Wave modules for building prototypes
Development boards
Sample code
Software stacks
Tools
Complete technical documentation
Z-Wave SDKs
Key Features
Access to download center for complete Z-Wave protocol stack and API function descriptions
Fully RF-qualified Z-Wave modules for building into prototypes
Binary serial API files ready for production in two chip solutions
Versatile development module for easy hardware prototyping
Sample code libraries included for fast application prototyping
PC interface software for easy communication between PC and Z-Wave modules
Real-time Z-Wave Zniffer included for frame flow
Developer-friendly technical instructions, user guides, application notes, etc.
Information provided by Sigma Designs.