Edge Electronics is the only women-owned authorized distributor of Sigma Designs' Z-Wave components, modules, devkits, and reference designs in the United States.
Sigma Designs is a leading industry provider of system-on-chip (SoC) home automation solutions, featuring the most energy efficient, functional, easy-to-use, and secure network of components to meet your design.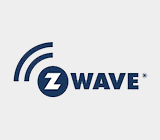 Please note:
If you are new to Z-Wave, you must start by purchasing a Sigma Designs' Z-Wave DevKit which includes the necessary software, hardware, development platform boards, power supply units, and cables needed for Z-Wave product development.
With Sigma Designs, all kit licensees gain access to online support and the option to attend free Z-Wave technical training events – another bonus when you choose Z-Wave technology. Together with Sigma Designs, we are proud to offer you the cutting edge in industry technology and service as you develop your home automation products.