»
»
»
»
MTFDDAK1T9TDT-1AW1ZABYY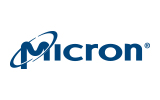 MTFDDAK1T9TDT-1AW1ZABYY
5300 MAX 1920GB 2.5in SSD non-SED
Manufacturer: Micron Technology, Inc.
The Micron 5300 series SSDs comes in three models, BOOT, PRO or MAX. The MTFDDAK1T9TDT-1AW1ZABYY is one of the 5300 MAX drives, meaning that it is optimized for mixed-use applications and yields 3 to 5 drive writes per day (DWPD). This particular SSD is a 2.5-inch form factor and has a capacity of 1.92TB.

Features:
∙ Update for the popular Micron 5200 series with the addition of 96-layer 3D TLC NAND
∙ Higher business throughput, lower average latency, greater power efficiency
∙ Flex Capacity feature, AES 256-bit encryption, power loss protection
∙ Multiple year warranty
Looking for additional details? Maybe a sample or product roadmap review? Contact us today and we'll get you in touch with our Micron FAE.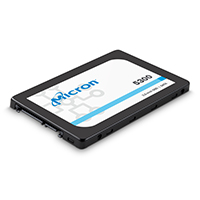 Availability
Availability
Available stock
0

?

More in reserve stock

We may have stock in reserve for a project. Ask us, And we'll see if we can make it available for you.

No

?

Standard lead time

Lead times are subject to change. Contact us for a current estimated lead time for backorders.

Contact Us